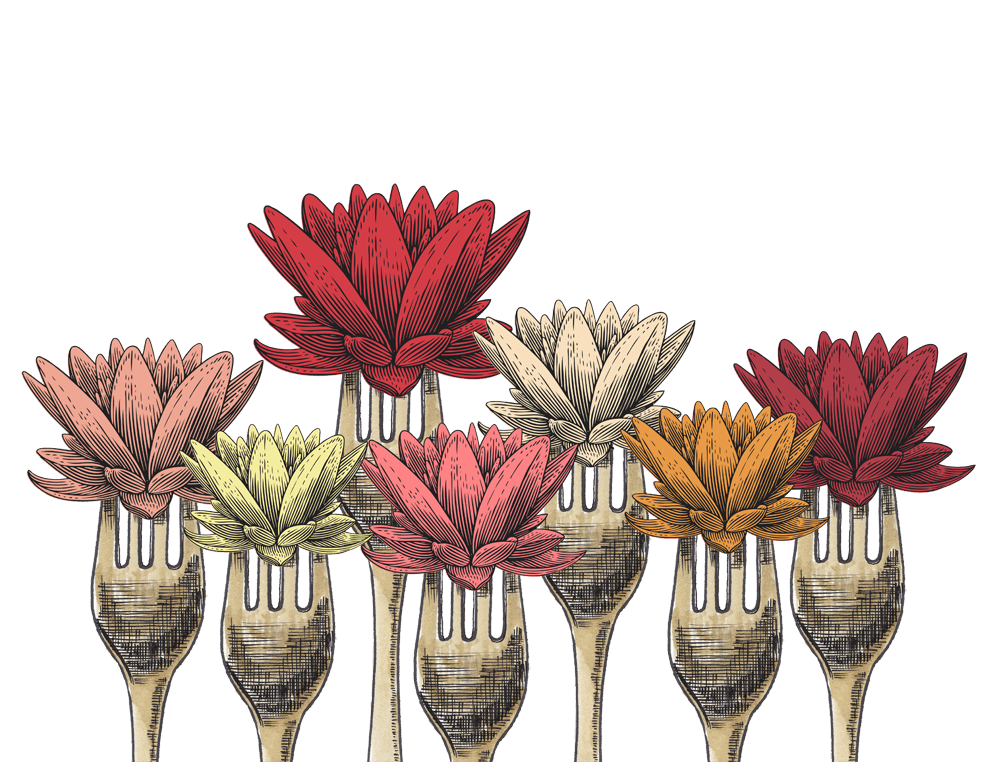 We're only a week away from Edible Lotus and only a few seats remain! Our annual benefit event happens on Thursday, July 9 at Deer Park Manor (1501 E. Hillside Drive) and will offer guests the opportunity to sample cuisine from 15+ local restaurants as well as participate in both a silent and live auction. Guests will also get an exclusive first-look preview of the 2015 Lotus World Music & Arts Festival and a live performance.
Among the evening's food highlights will be select tastings of summer ice cream flavors from the Chocolate Moose, samples of locally-distilled spirits from Cardinal Spirits, and a Bloomingfoods-hosted display of exotic cheeses from around the world and everyday favorites from our own backyard. This year's participating restaurants include: Antolia, Bloomingfoods, Bloomington Brewing Company, BLU Boy Chocolates, Cardinal Spirits, The Chocolate Moose, FARMBloomington, Finch's Brasserie, Function Brewing, Indiana Memorial Union Catering, The Irish Lion, Lennie's, Malibu Grill, One World Catering, Piccoli Dolci, Samira Restaurant, Trojan Horse, Upland Brewing Co. and The Uptown Cafe.
The Edible Lotus auctions abound with beautiful artwork and experiences donated by innovative Bloomington artists and businesses, and beyond. Guests can snag hand-woven Turkish rugs and hangings, a handmade vintage Lotus t-shirt quilt, a French Lick Resort vacation package, or even a week's stay on Hilton Head Island! Nearly 60 auction items will be on offer in support of Lotus programs, with something for every taste and interest.
No Lotus event would be complete without live, global entertainment. . . and the Edible Lotus crowd will delight in the sounds of Voice Tatu, a musical group comprised of three singers from Kenya who are currently studying voice performance at the IU Jacobs School of Music. The trio met at Kenyatta University Students Choir and includes Eddie Mony, Moses Mayabilo, and Sylvester Makobi.
Edible Lotus tickets are $100/person, a portion of which is tax-deductible. For more information and to purchase tickets, please contact Kristin Varella at kristin@lotusfest.org or by clicking here.